Designed to Be Good for Your Body and Brain
The Brody WorkLounge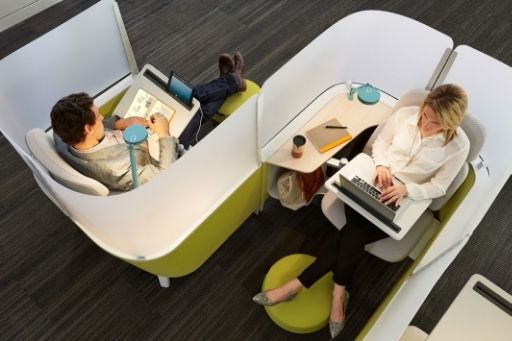 This New Workspace Pod Will Help You Focus in Distracting Open-Plan Offices
Designed For Your Body
Providing high performance comfort and support, the Brody WorkLounge by Steelcase, features patented LiveLumbar™ technology—bringing thoughtful ergonomic design to the lounge posture. We now can work just about anywhere thanks to our laptops and mobile devices, many of us end up uncomfortably staring at our screens at awkward angles in maladapted furniture. The Brody offers an adjustable worksurface that holds technology at eye level, reducing neck and shoulder strain.
Designed For Your Brain
The ability to focus is a real challenge for today's workers and students. We get interrupted or distracted every 11 minutes and it takes over 23 minutes to get back on task.
The Brody WorkLounge:
• creates a shelter from visual distractions
• provides privacy
• provides an enhances sense of psychological security
• built-in task light, power outlets, under-seat storage, arm and foot rests
• pods can be positioned autonomously or slotted together in a number of configurations
Want some more ideas for inspiring creativity in the workplace? Visit Hyperspace today and browse our galleries.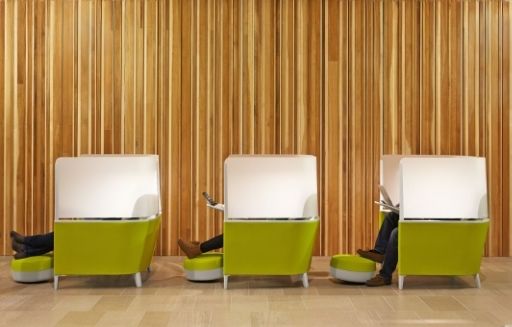 Subscribe to Email Updates